SOME OF OUR RECENT WEBSITE PROJECTS: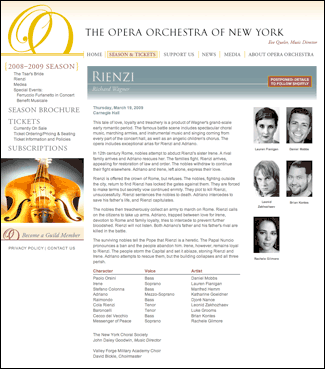 www.nadiareisenberg-clararockmore.org
"Kathy Canfield is not the kind of artist who allows her creativity to control HER. She really listened to ME and turned my ideas and words into pictures that tell people exactly what I do and how I can help them succeed. My site has allowed many high level professionals, including lawyers and high ranking government officials access to me. I have been hired sometimes because of the look of my site compared to others."
Batt Johnson,
Executive Communication Consulting
www.battjohnson.com
ONLINE DESIGN
Our Web Design Services
NEW!: Our WEB RESCUE Program!

1. Has your web designer disappeared?
2. Has it been more than six months and your website is STILL not finished?
3. Is your website "broken?"

We can come to the rescue!
We can take any project to completion, no matter what the current status.

Call or email us for a free consultation:
Tel: 212.243.5295
Email: info@canfielddesignstudios.com

INITIAL PLANNING AND STRATEGIZING

Planning is the most critical phase of Web development. Effective planning is key to developing a website that:

•is within budget
•does what the client needs
•can be readily maintained

Canfield Design Studios believes that client education is the key to successful Web design. We work with clients to help them understand the issues that will arise during site development and maintenance. They become more comfortable working in this new medium and with their individual website.

We help you to determine the complete business context for your website:

•How it fits into your business plan
•What audiences you want to reach
•What it needs to do for you

We teach your project team how the design and development process works and how to organize to make it successful, developing a blueprint for site structure, navigation and content that guides the site creation process.

Canfield Design Studios understands your business and your art. We can find approaches that meet business and design goals, even within the constrained budgets typical of arts and non-profit organizations and small businesses. Your project will be completed on time, within budget, and without surprises.

DESIGN

Whether you are seeking to create a new look or to integrate the look of your existing identity and print materials, Canfield Design Studios creates a unique and dynamic Web presence for your organization. Visitors will linger at your site and return again and again.

Website design is much more than creating eye-catching graphics. A successful website must be:

Designed for maintenance. Our designs take into account the technical skills of the person who will be maintaining the site after launch. Where the client will be maintaining the site, she uses design approaches that will assure continued design consistency. For example, she would avoid the type of button element that can only be maintained by an experienced graphic artist.

Designed for loading speed. We design your site based on the modem speed of your target user, so that you don't lose dial-up users as they wait for large graphic files to load.

Designed for change. Where relevant, we assure that the site can keep pace with frequently changing print materials. We create flexible designs that can accommodate occasional facelifts, while staying within the required maintenance budget.

Canfield Design Studios addresses these and other functional design considerations as few designers do.

DEVELOPMENT

Because our design process considers development issues, your transition from design to development will be seamless. Development proceeds rapidly once full design approval is obtained.

We develop the site using layered templates that conform to the approved screens. We teach your team how to prepare and organize content to correspond with the site outline. This facilitates development of the initial live site, and prepares you for a simplified and lower cost maintenance process after launch.

LAUNCH

We help you register your URL and find a hosting company appropriate to your needs and budget. Once the site is complete, we oversee beta testing. Your staff, and perhaps a selected sample of potential customers who are unfamiliar with the site, repeatedly simulate site use to make sure there are no bugs. We eliminate any problems that are identified, and your site works smoothly before your visitors see it.

MAINTENANCE

Whether you have chosen to maintain your own site or have us do it, the process will be simple and straightforward. The site outline and template files guide all content and design updates, consistent with the skill level of the person doing the maintenance.

Regardless of your maintenance choice, we work together with your organization to insure that your website stays current and to retain the integrity of the original design.

WEBSITE MARKETING

Once your site is launched you need to market it. How do you generate traffic to your new site? How do you reach your target audience? Canfield Design Studios can provide guidance in this process, identifying marketing options and pointing you toward the resources you will need.
Our E-Newsletter Design Services
Whether or not you have a website, we can help you to design and implement an e-newsletter campaign. The design of your e-newsletter will reflect the rest of your marketing and promotional materials, or can be designed concurrently with your other marketing initiatives.

Once the design is complete, we can help you to determine the best email marketing company to use to send your campaign.